ACACIA RIDGE UNITING CHURCH
Cnr Gloucester & Chandler Str. ACACIA RIDGE
RIDGE OUTREACH
SUNDAY 16th April 2023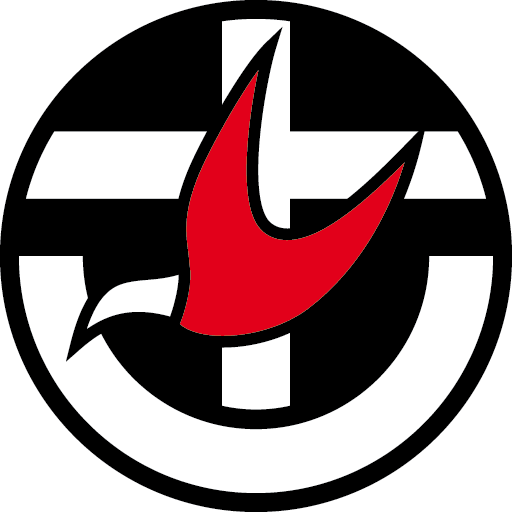 TODAY'S LECTIONARY READINGS:
Deuteronomy 30:15-20 — Psalm 119: 1-8
1 Corinthians 3: 1-9 — Matthew 5: 21-37
WHAT'S HAPPENING IN FEBRUARY?
| | |
| --- | --- |
| Today | Paul Larcombe is today's preacher, with his lovely wife Stephanie as Service Leader |
| 22nd April | Breeana Chapman's wedding to Matthew |
| 23rdv April | Welcome to Damian on this special Anzac Day service. Service leader Lesley |
| 30th April | Combined service with Family Fellowship. Rosemary is our preacher with Maree as Service Leader |
| 7th May | Congregational Church Council Meeting. Our preacher today is Joanne; accompanied by Kevin as Service Leader |
| 14th May | John Heather is a welcome return as preacher today, with Hazel as Service Leader |
MISSION:
For the months of April/May our fundraising is focused on the Breast Cancer research program.
If you are willing to assist, please add your monetary donation to the weekly offering in a separate envelope.

PLEASE ADD THESE TO YOUR DAILY PRAYER LIST…….
In our own church community we pray for healing for those who are struggling to cope with health and family problems. Citing a few – Stuart, Eunice, Trinity, Joanne & Kevin, the Larcombe family, Sue and Jacob Garland and Uncle Ray, Maree's grand-daughter Annika, and Lesley's brother and sister-in-law,
We continue to pray for the homeless in our community; and for those people in need of better health care. We particularly remember the overworked and underpaid staff in hospitals and aged care homes.
We pray for the families of soldiers in Ukraine, on both sides, and ask Lord, that you bring some sanity to bear on the decision-makers who are consigning so many lives to misery.
We ask that people everywhere consider the wonderful work of Your hands, Lord, and be grateful for the birds, the flowers, the animals and everything else in this precious world around us.
We humbly ask all of these things in the name of our dear Lord and Saviour Jesus Christ. Amen
WHAT'S BEEN HAPPENING?
When you get a spare few minutes, check out the website (Acacia Ridge Uniting Church).
We are grateful for the work done by the deacon of the SDA's in applying new upholstery to the rear pews.
Trinity has been in hospital since October, and the NIUE worship services have now been terminated; the 10.30 time slot on Sundays now utilized by Family Fellowship.
Rodney has a new organ, the old one (no longer working) will be put out with the next Council kerbside collection unless someone wants it for some other reason.
Major plumbing work will soon commence to fix a water leak in the underground pipes.
Judith has engaged a handyman to fix myriad small maintenance jobs.
The garden has been revamped and the Lucudru family has been doing shrubbery tidy-up.
MORNING TEA PROGRAM:
Every Thursday morning 10 to 11 a.m. Rodney's Discussion Group meets at the church.
The Ladies' Chinwag morning tea group meets on the third Friday of each month at 10 a.m. at a different Acacia Ridge venue each time. This month (21st April) we will meet at Souths Acacia Ridge (Mortimer Road)..
May Birthdays
5th Ioane Lacudru (Jnr)
8th Lepani Lacudru (Jnr)
10th Lesley King
12th Stephanie Larcombe
27th Eunice Williams & Simmy Lacudru